Timeless Silk - Green Eri Silk Stole
Regular price

Sale price

$65.00
Timeless elegance and ethical craftsmanship. Be amazed by the softness of these scarves, redefining the boundaries of luxury. Each scarf is handwoven and organically dyed. The production process is animal and environmentally friendly, allowing the silkworm to live after leaving its cocoon. Created with care, these scarves beautifully honor both tradition and style.
Shipping Information
Care Instructions
Hurry, only 4 items left in stock!
Share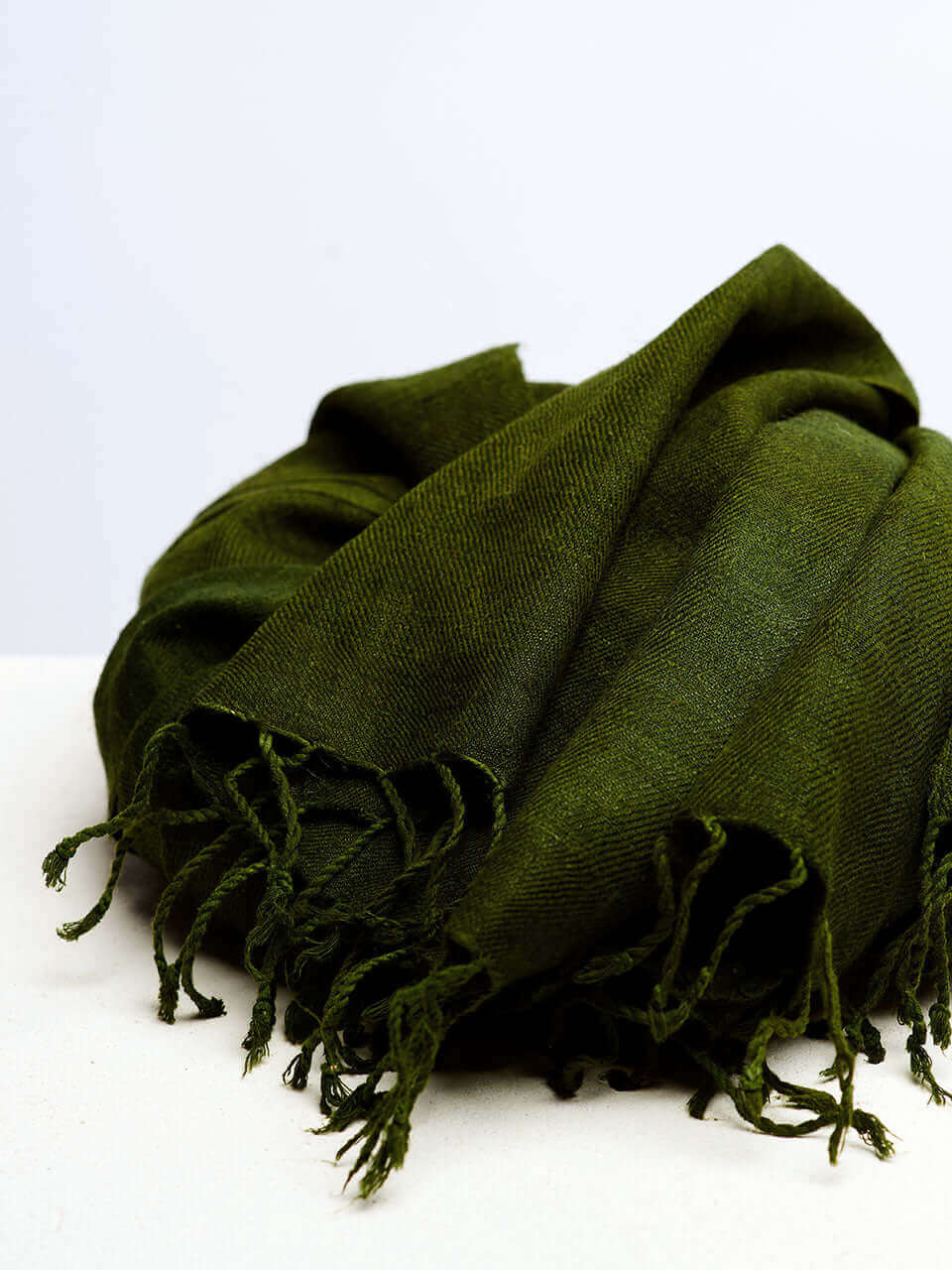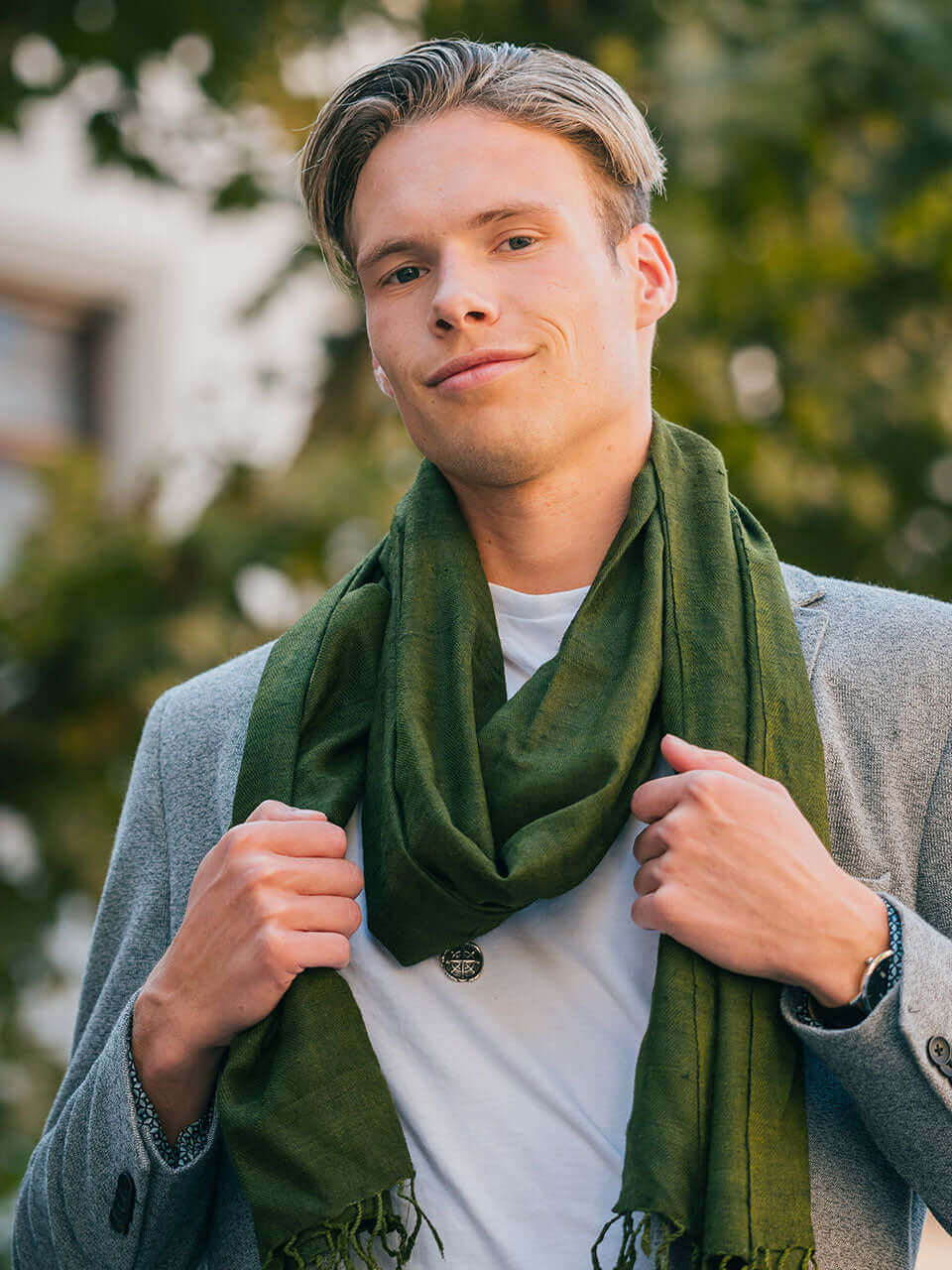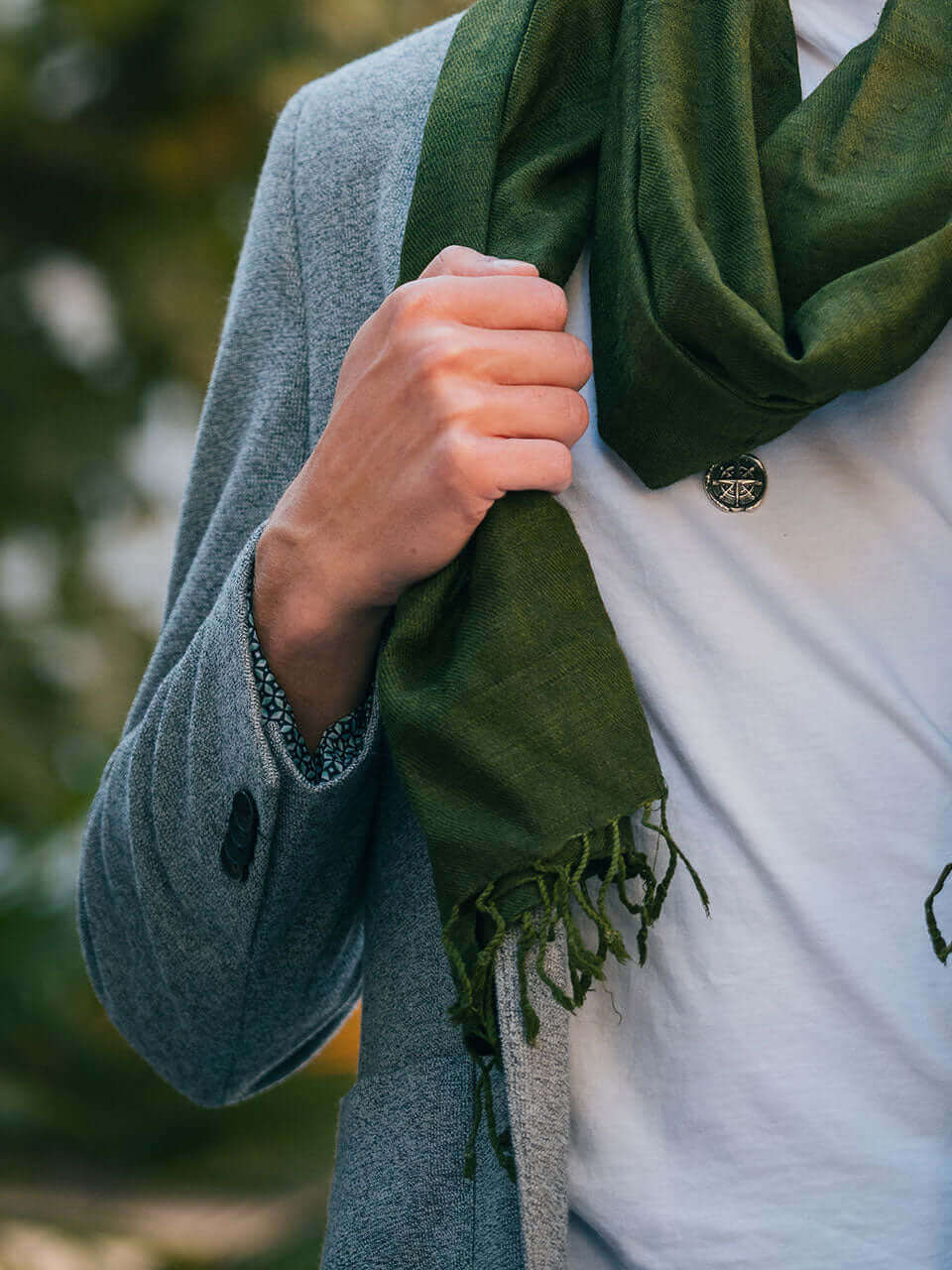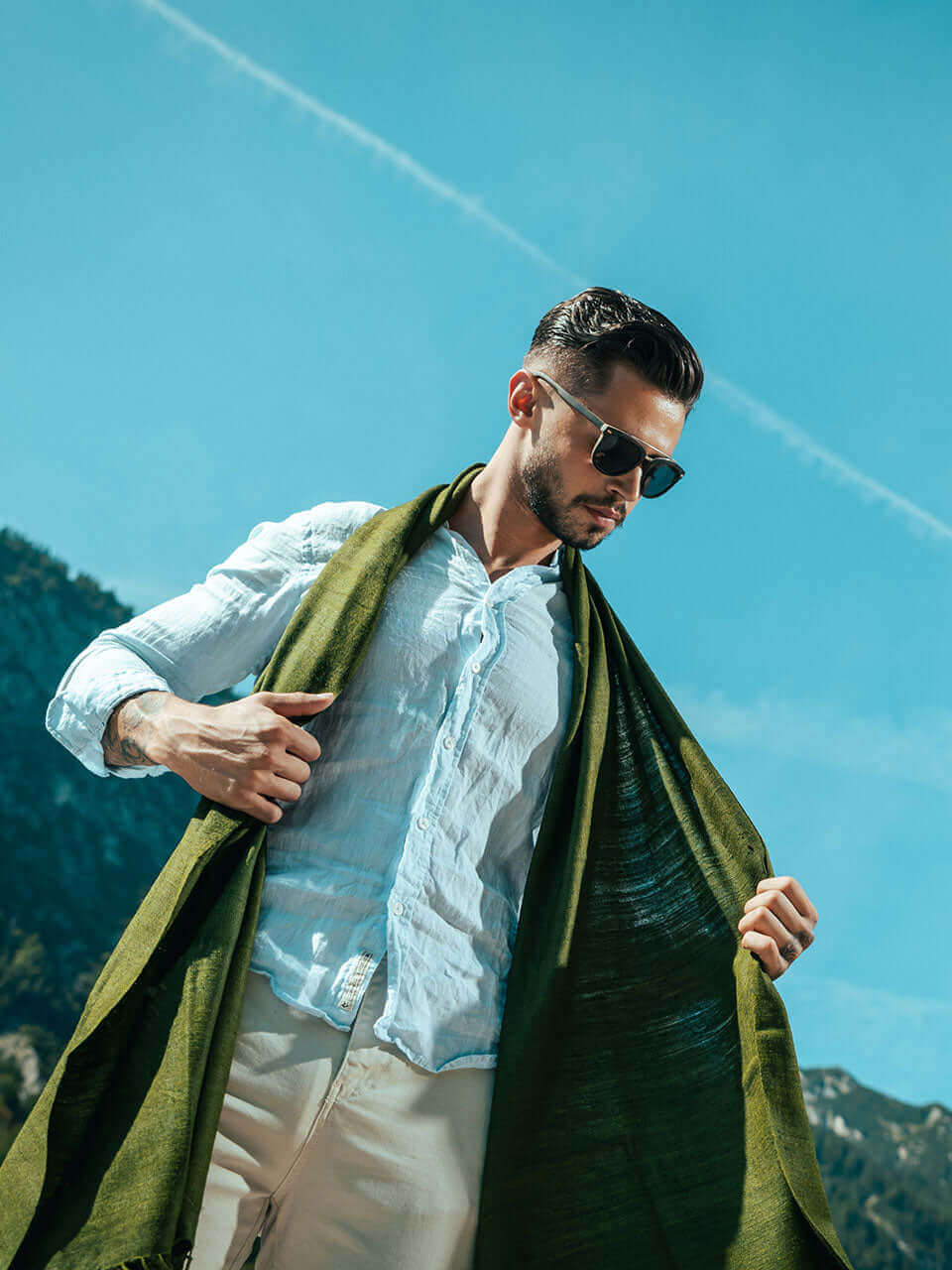 Product Details
Discover the ultimate blend of elegance, comfort, and sustainability with our Timeless Silk stoles. Our skilled artisans in India craft each stole by hand using natural Eri silk, which is then dyed with organic substances like turmeric, charcoal, and indigo. Eri silk is a cruelty-free option that ages gracefully, becoming softer with time and providing static body temperature for all-season versatility. However, what truly sets Eri silk apart is its emotional durability, becoming a beloved companion as it ages. Invest in our Timeless Silk stoles for a fashionable accessory that you can treasure for years to come.
Why choose a Timeless Eri Silk stole?
Unique Handcrafted Design - Each Eri silk stole is a one-of-a-kind piece, handwoven by skilled artisans for a personal and artistic touch.
Eco-Friendly - Eri silk production is sustainable and cruelty-free, making it an ethical choice for conscious consumers.
Lightweight and Comfortable - Eri silk is soft and lightweight, perfect for all-day wear.
Versatile - The Eri silk stole can be worn in many different ways, as a shawl, scarf, or headscarf.
Timeless and Elegant - The Eri silk stole adds sophistication and style to any outfit, with a beautiful texture and color that never goes out of fashion.
Product Information
We Give Back
Shipping & Return




Eri Silk Worms
From tiny eggs to beautiful silk: Witness the delicate art of rearing Eri silk worms, as dedicated hands nurture their growth, feeding them with utmost care and patience, creating a vibrant tapestry of nature's marvels.
Eri Silk Cocoons
The enchanting Eri silk cocoons, meticulously crafted by patient silkworms, each cocoon a masterpiece of shimmering threads, waiting to be transformed into luxurious fabrics that grace the world of fashion.
Weaving Eri Silk
Experience the time-honored craft of weaving Eri silk, as skilled artisans skillfully interlace delicate threads, breathing life into extraordinary textiles that embody elegance, comfort, and the rich cultural heritage of the Eri silk tradition.
Organic Dyeing
Immerse yourself in the captivating world of organic dyeing, where silk becomes a canvas for nature's palette. Witness the skilled hands carefully extracting colors from plant-based sources, as the silk fibers embrace their vibrant transformations, resulting in sustainable and beautiful works of art.




Mooie sjaal
Deze sjaal is een prachtige accessoire voor een een multifunctionele garderobe. Zakelijk, sportief of voor een gezellige bijeenkomst, gecombineerd met het juiste kledingstuk geeft het net even extra glans aan een outfit.
De kwaliteit is uitzonderlijk en de productiewijze maakt deze sjaal helemaal bijzonder. Ik ben er bijzonder blij mee.