Northeast India
Discover Northeast India, a hidden gem! From snow-capped mountains to lush green forests, this region offers stunning natural beauty. Immerse yourself in rich cultural heritage and thrilling adventure sports. Witness breathtaking waterfalls and meet proud Naga tribes. Northeast India comprises Arunachal Pradesh, Assam, Manipur, Meghalaya, Mizoram, Nagaland, Sikkim, and Tripura—a diverse and culturally rich region. Explore Dzukou and be amazed by exquisite handmade products. Locally sourced materials and traditional techniques make these creations beautiful, sustainable, and eco-friendly.
Handloom
Experience the beauty of traditional handloom weaving, an eco-friendly technique creating high-quality textiles with natural fibers. Skilled weavers craft each product, symbolizing authentic craftsmanship and traditional methods. Handloom fabrics like cotton, silk, wool, and linen are renowned for durability and unique designs, offering employment, especially for women. Dzukou showcases Naga cushion covers and Assam's Eri silk, crafted sustainably with traditional handloom techniques. Northeast India's weavers excel in creating durable textiles that preserve the region's cultural heritage. Dzukou's handloom products infuse elegance and tradition into your home and wardrobe, supporting local artisans and ancient crafts. Our Nagaland cushion covers celebrate Naga heritage, while the globally popular Eri silk is known for its softness and durability.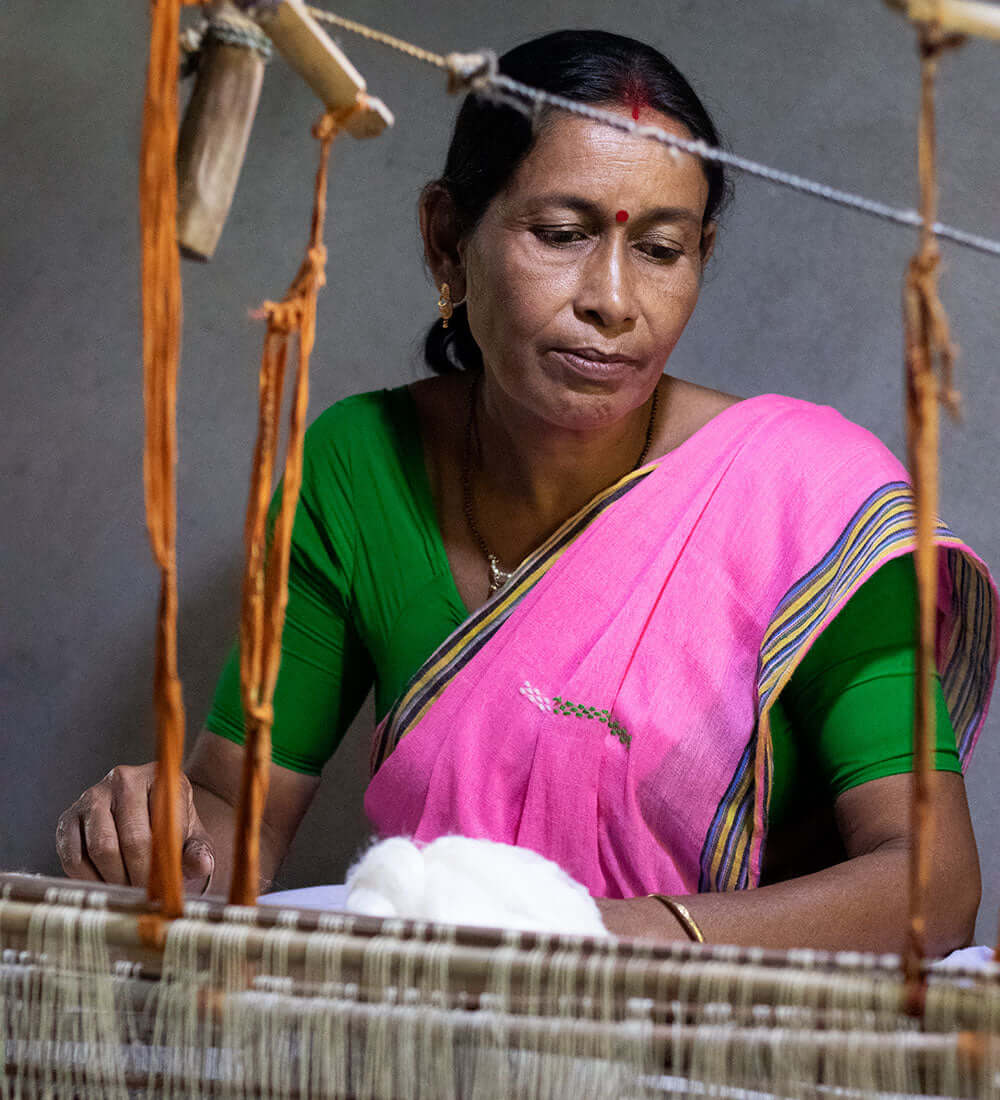 Meet The Makers
The handmade industry is a rich tapestry of diverse workers from various cultures, backgrounds, and socio-economic levels. At our company, we are proud to stand behind these workers by buying their products in bulk and paying them a fair amount. We are committed to valuing their contributions and helping them to rise up. We believe that investing in the handmade industry has a positive impact on the broader community. By supporting the workers and their products, we are helping to preserve traditional techniques and craftsmanship, as well as supporting local economies. For these workers, creating handmade products is a source of pride and a way of preserving cultural heritage and traditions. In addition to the sense of pride and connection to their craft, many workers in the handmade industry find a sense of community and support from others in the industry. They work with passion and dedication, putting their heart and soul into each product they create. Despite the challenges and difficulties that workers in the handmade industry face, they continue to persevere with grit and determination. Their hard work and dedication are an inspiration to us all, and we are committed to supporting them in any way we can.
Our Exquisite Handloom Collection
Black Pottery
Discover Manipur's black pottery, a fusion of tradition, innovation, and sustainability. Crafted by skilled artisans using unique clay blended with natural materials, these black pottery pieces showcase intricate designs and a striking black color. Passed down through generations, this traditional craft preserves Manipur's cultural heritage and provides livelihoods for local communities. Add a touch of Northeastern India's rich culture to your home with Dzukou's handcrafted black pottery collection. With exceptional quality and exquisite designs, these pieces are sure to captivate your guests. Support the talented artisans behind these masterpieces by choosing Dzukou for your home decor today!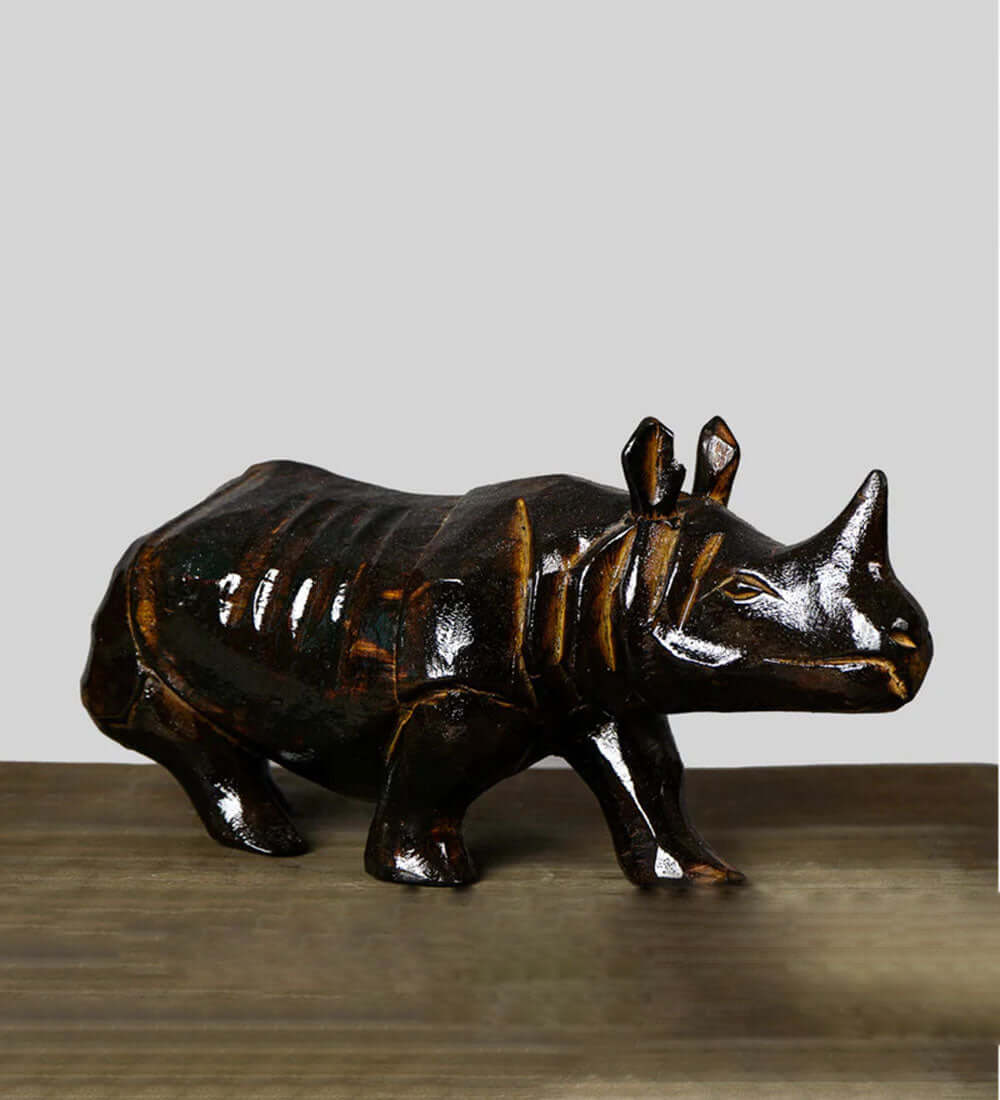 Wood carving
Discover the captivating wood carvings of Kaziranga, Assam - a vibrant celebration of wildlife and culture. Skilled artisans shape teak, rosewood, and sal into intricate designs of rhinos, tigers, elephants, and more. Immerse yourself in the beauty of Kaziranga's wood carvings and bring a piece of this fascinating culture into your home with Dzukou. These functional and beautiful creations are treasured by collectors and art enthusiasts, supporting the thriving craft industry of Assam. Shop now and experience the artistry of these talented artisans.
Our Stories From The Field
At Dzukou, we take a break from our busy schedules to explore the rural areas of Northeast India. It's our chance to connect with the locals, immerse ourselves in their culture, and gain unique experiences. We go off the beaten path to meet weavers and artisans, who pour their hearts and souls into their craft. We witness their hard work, determination, and skill, all while admiring the beauty of their creations. It's an opportunity to acknowledge and appreciate the ancient techniques that have been passed down for generations. These trips inspire us to continue our mission to promote sustainability and support local communities.
Water Hyacinth
The water hyacinth invasion in Assam has caused significant damage to the environment and economy. However, we can turn this problem into a solution. By utilizing water hyacinth, we can create sustainable economic opportunities. From biofuels to handicrafts, the possibilities are endless. Aquaculture and ecotourism also offer income and attraction avenues. With creativity and innovation, we can transform this plant into a valuable resource for a brighter future. Dzukou presents eco-friendly placemats made from water hyacinth sourced from Assam. These charming placemats support local artisans and the sustainable use of natural resources. Each mat showcases the artisans' dedication and hard work, combining aesthetics and durability. Experience Assamese charm with our water hyacinth placemats.
Cane and Bamboo
The cane plant of Assam is a versatile resource that's deeply rooted in the state's culture and economy. From bamboo crafts to delicious delicacies, it's a vital part of Assam's heritage. Additionally, the plant has medicinal properties that can alleviate various ailments. With the government's recent efforts to promote bamboo growth and improve product quality, it's becoming even more important as a source of livelihood.
Dzukou offers exquisite cane coasters from Assam, handmade by skilled artisans using traditional techniques. These coasters showcase the natural beauty of the cane material and are a unique addition to home decor. Purchasing these coasters supports local artisans and preserves traditional craftsmanship. It's a beautiful way to appreciate the cane plant's value and show appreciation for handmade products.
Explore Our Handmade Collection