Heritage Silk - Golden Muga Silk Stole
Regular price

Sale price

$156.00
Muga, a royal silk from Assam, boasts an exquisite golden sheen. Historically favored by South East Asian royals, it's famed for its lightweight, softness, and remarkable strength. Muga is woven to last generations, defying time while retaining its allure and durability.
Shipping Information
Care Instructions
Hurry, only 17 items left in stock!
Share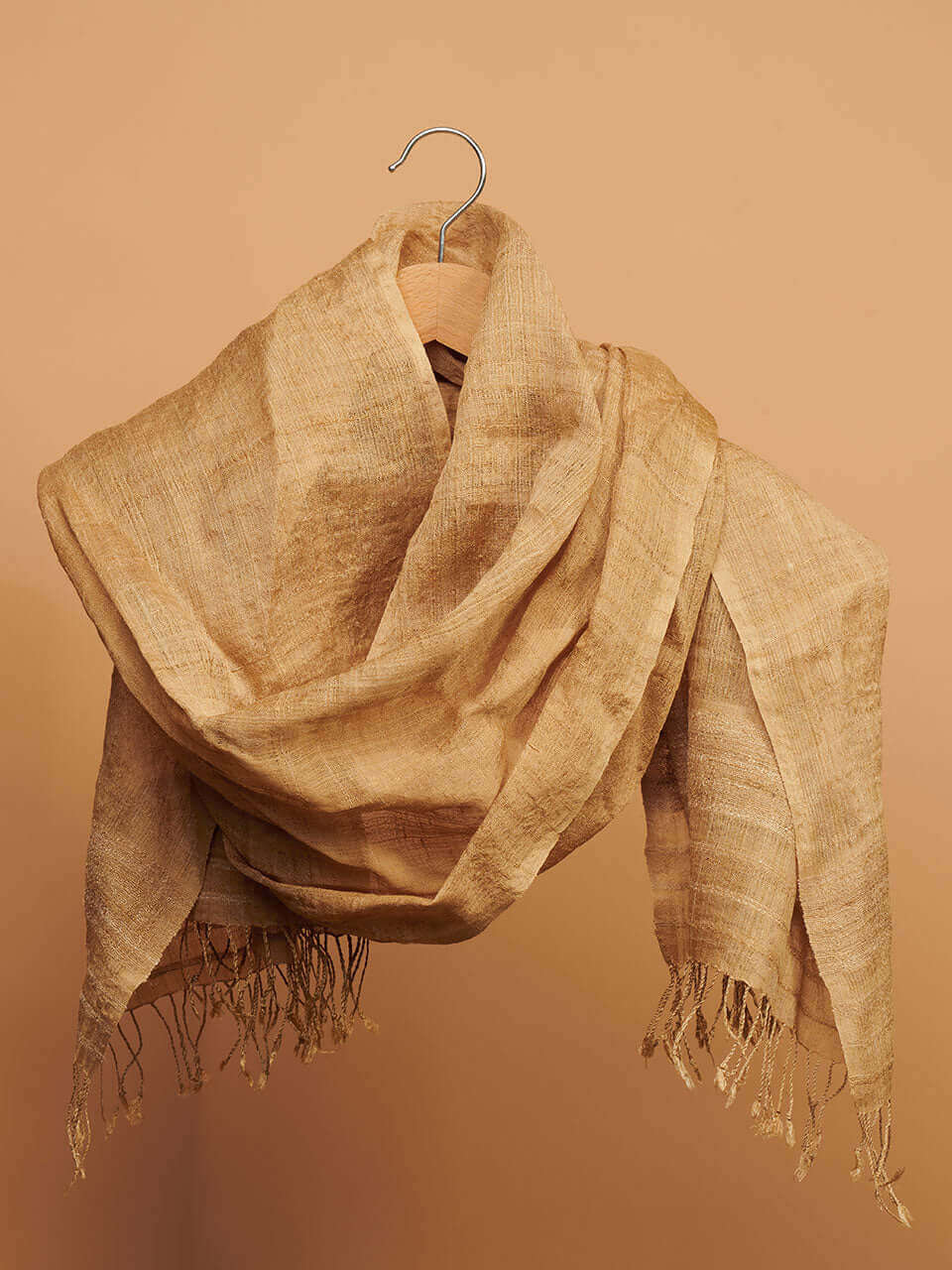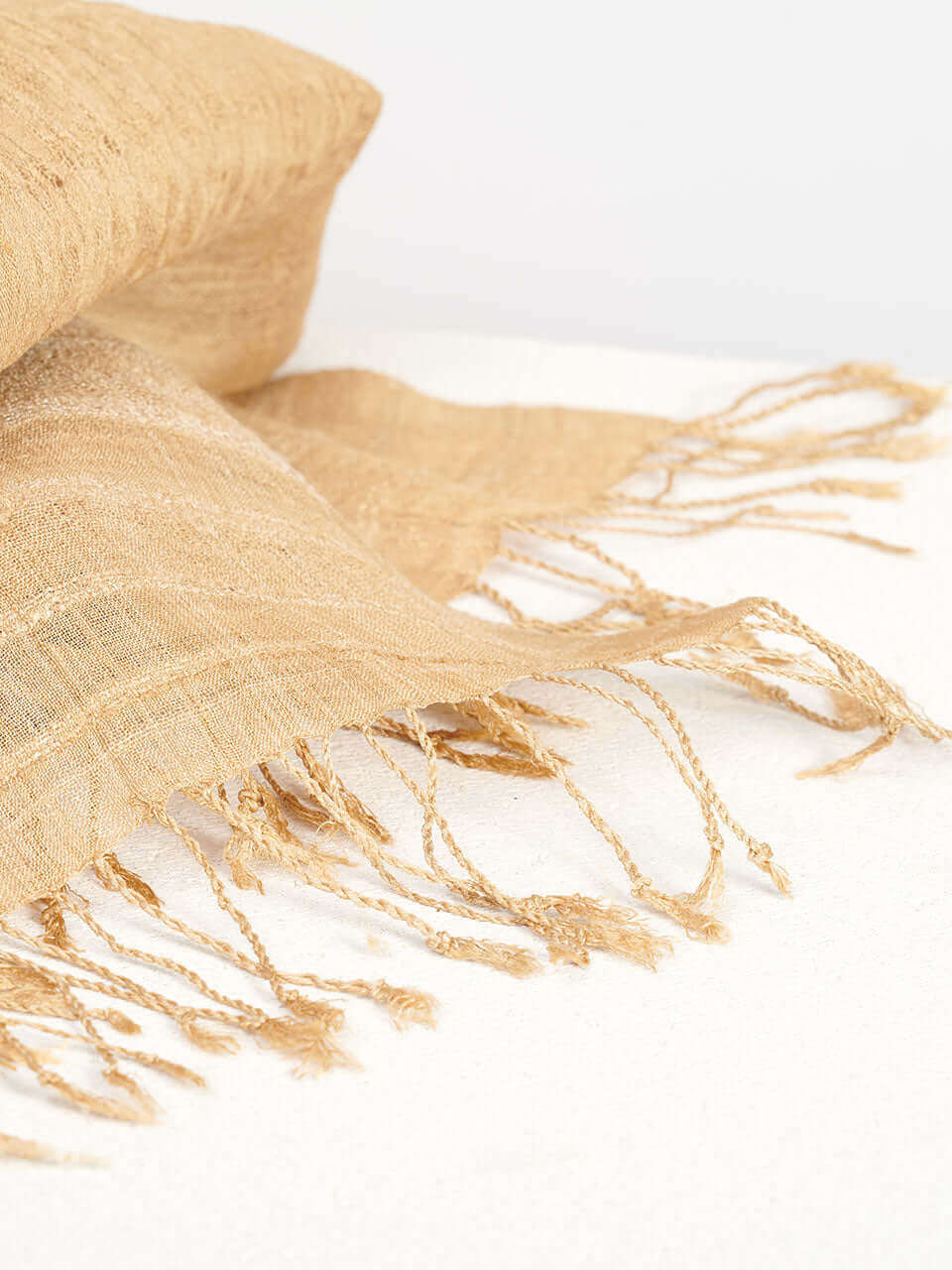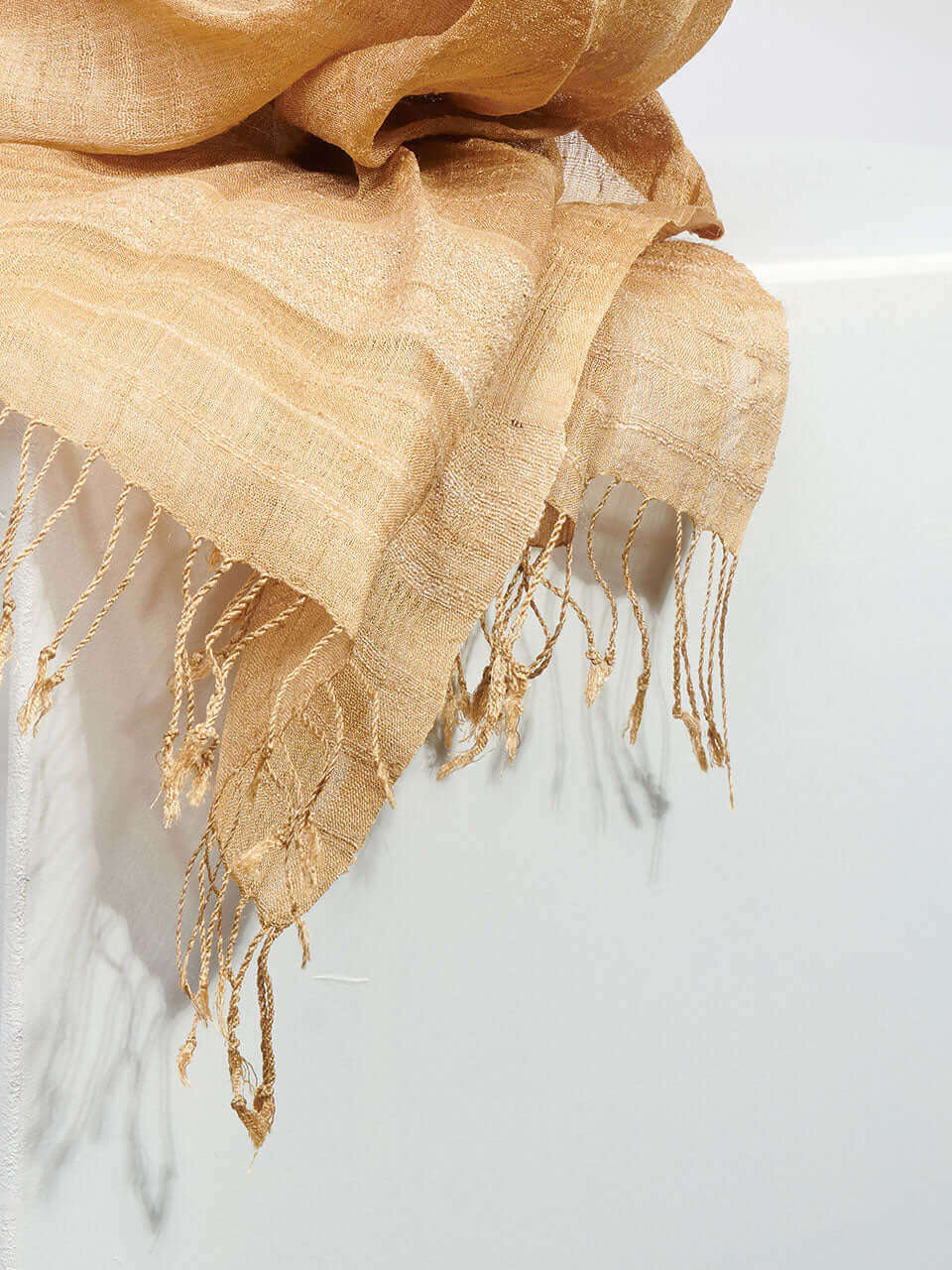 Product Details
Muga is a heritage silk from Assam. It is one of the most exotic silks in the world. Lightweight, soft, smooth and subtle with a natural golden sheen, it has historically been the silk of the royals in South East Asia. But the biggest speciality of Muga Silk is its strength and durability. It is one of the strongest natural fibers knows to man. Humor has it that Muga is made to be worn by many generations. It is impossible to outgrow its beauty and longevity.
Why Choose a Muga Silk Stole?

Artisanal Craftsmanship - Each Muga silk stole is hand-spun and handwoven by skilled women weavers, ensuring that no two pieces are alike.

Experience - Muga silk has a unique muted golden color, smooth texture and natural sheen, making this stole an eye-catching addition to your ensemble. 

Durability - Muga is one of the strongest natural fibers. This stole will last a lifetime and beyond.

Softness - Despite its strength, Muga silk is also incredibly soft to the touch, making it a comfortable wear. Better yet, Muga gets softer and softer with usage. 

Cultural Significance - Muga silk is deeply rooted in the cultural heritage of Assam, India. It is worn by Assamese people during the most special occasions and Muga traditional wear is passed on between generations.
Product Information
We Give Back
Shipping & Return
This gem will grow on you
This one of a kind Muga silk stole arrived as you told me before stiff as paper, but I followed your advice and gave it a warm welcome. A soft bath with cold water. Immediately it became a lot softer and now it's already a jewel to wear to a party.