Kuno - Handmade Cane Coasters (Set of 6)
Regular price

Sale price

$26.00
Discover the elegance of Kuno rattan coasters, handwoven from Southeast Asia's climbing palm. Crafted by Assamese artisans, they blend exquisite artistry with durability. Rattan's strength and eco-friendliness make it the perfect choice for these exquisite household accessories.
Shipping Information
Share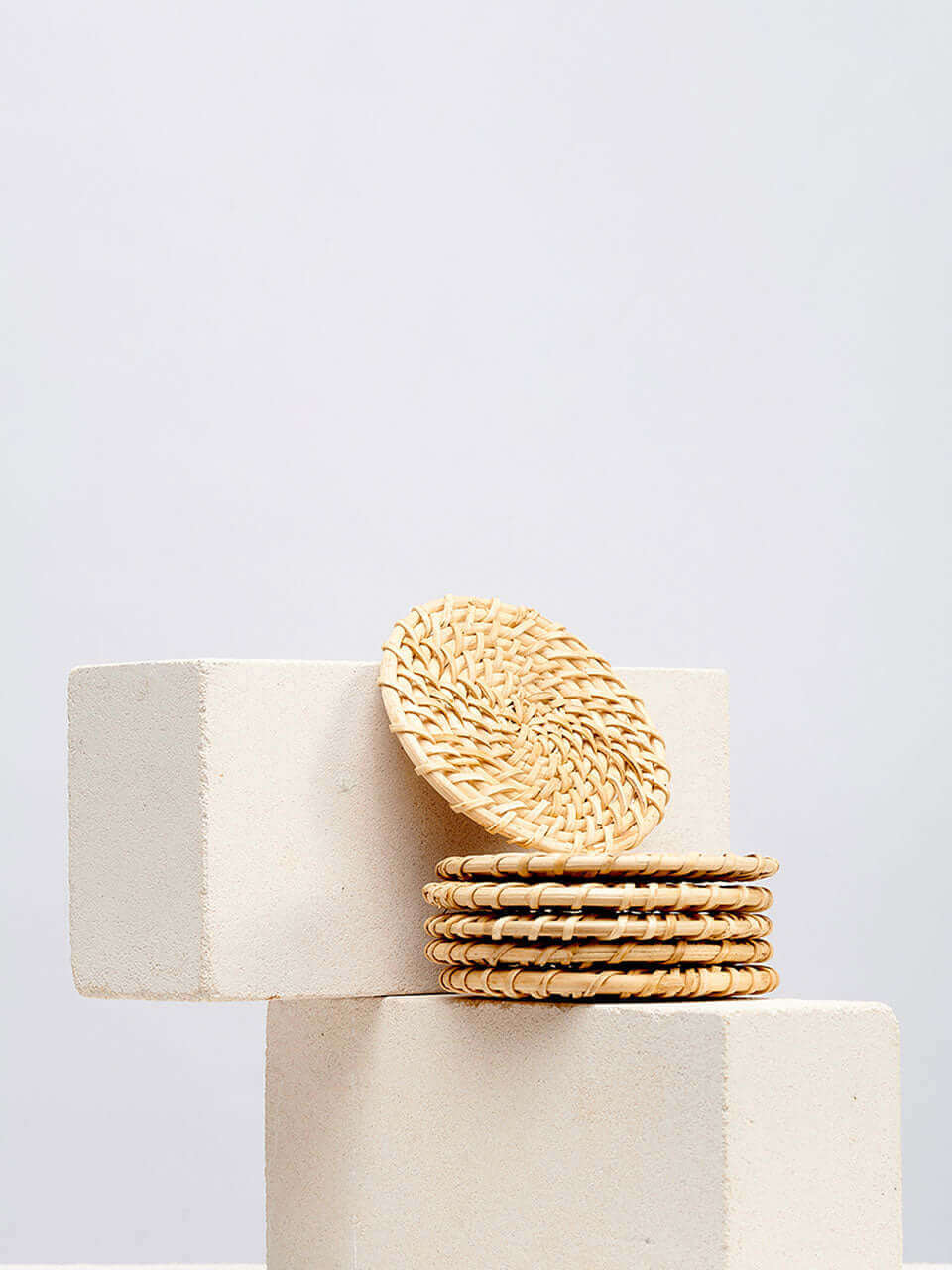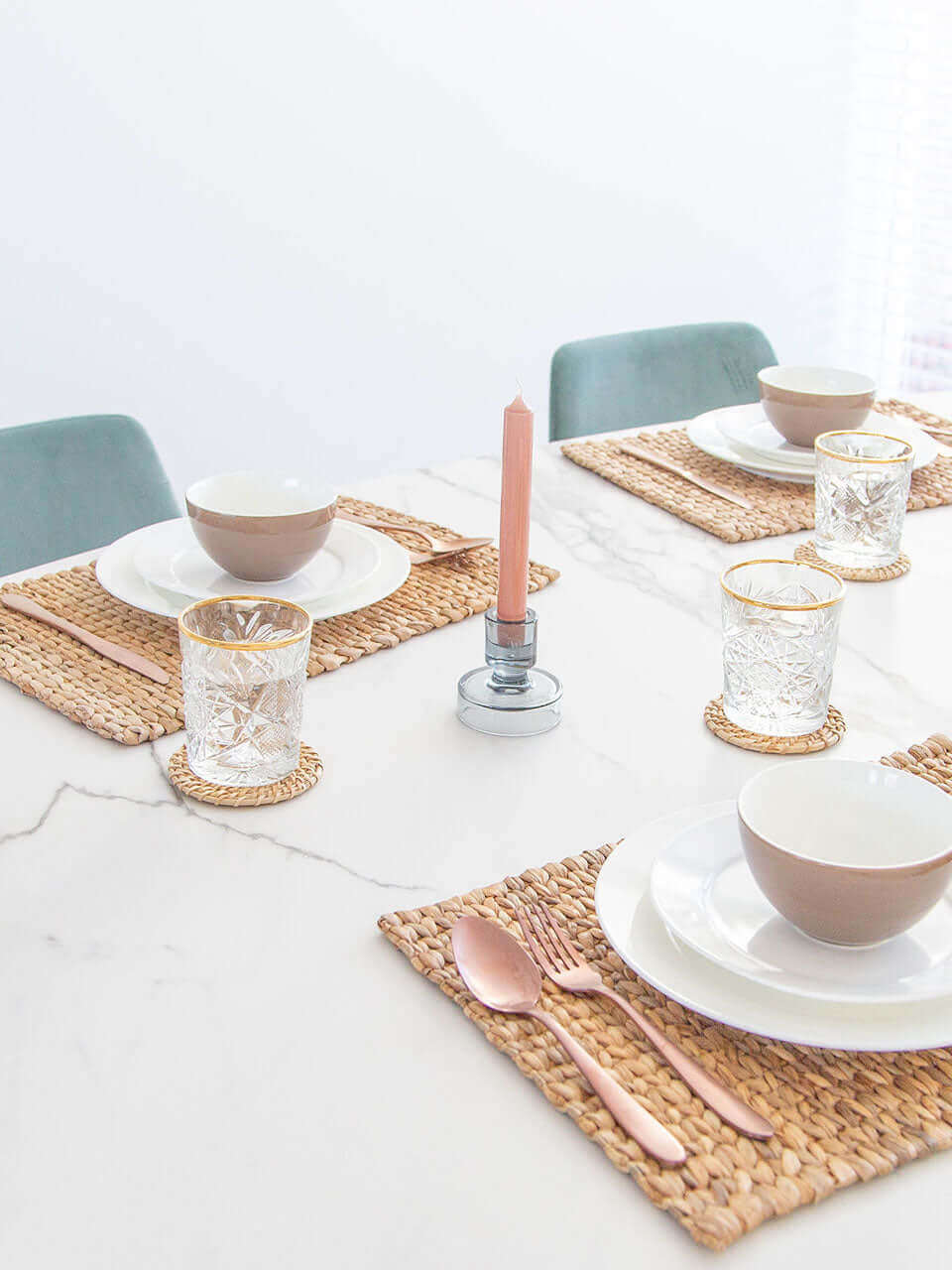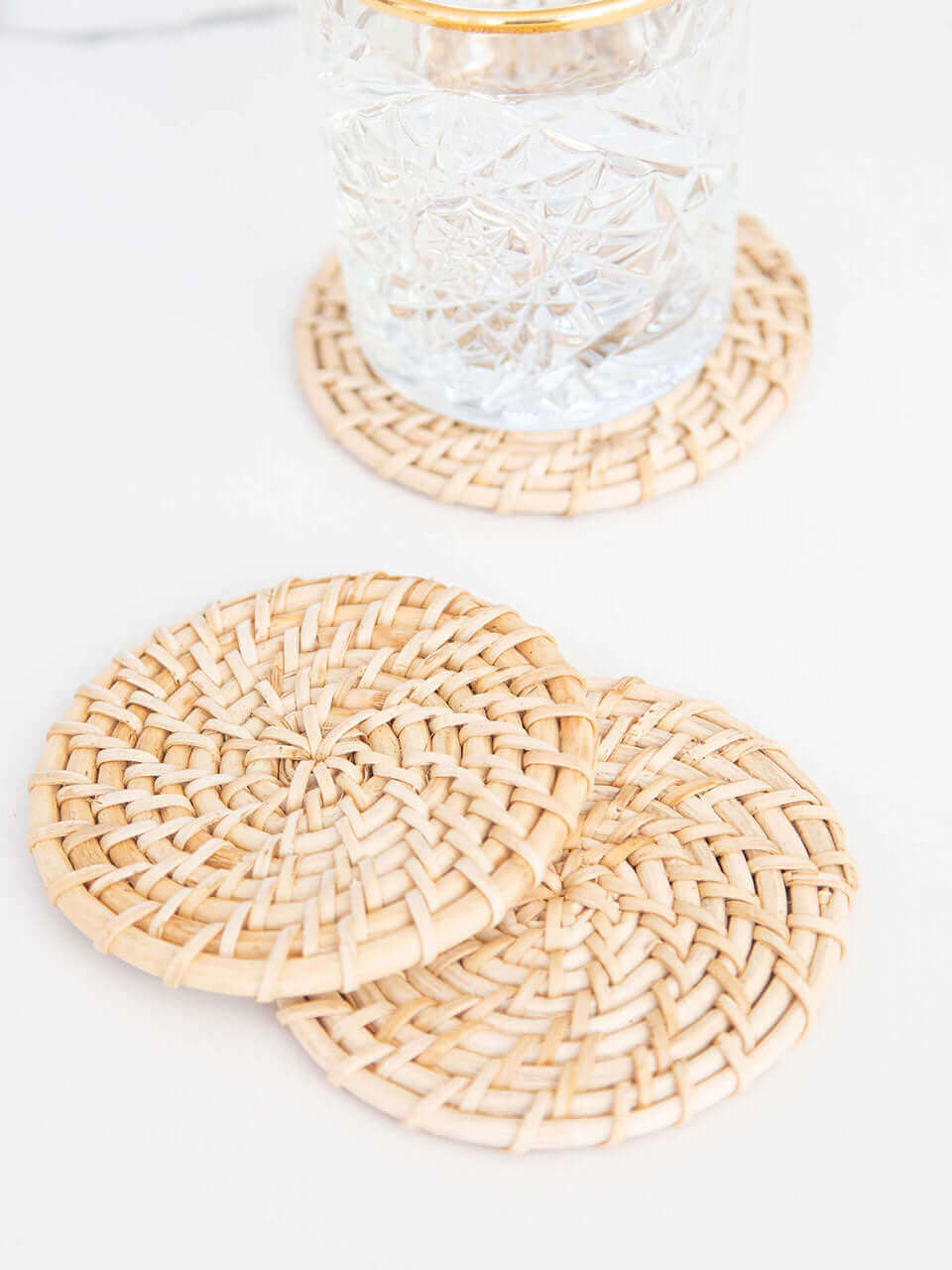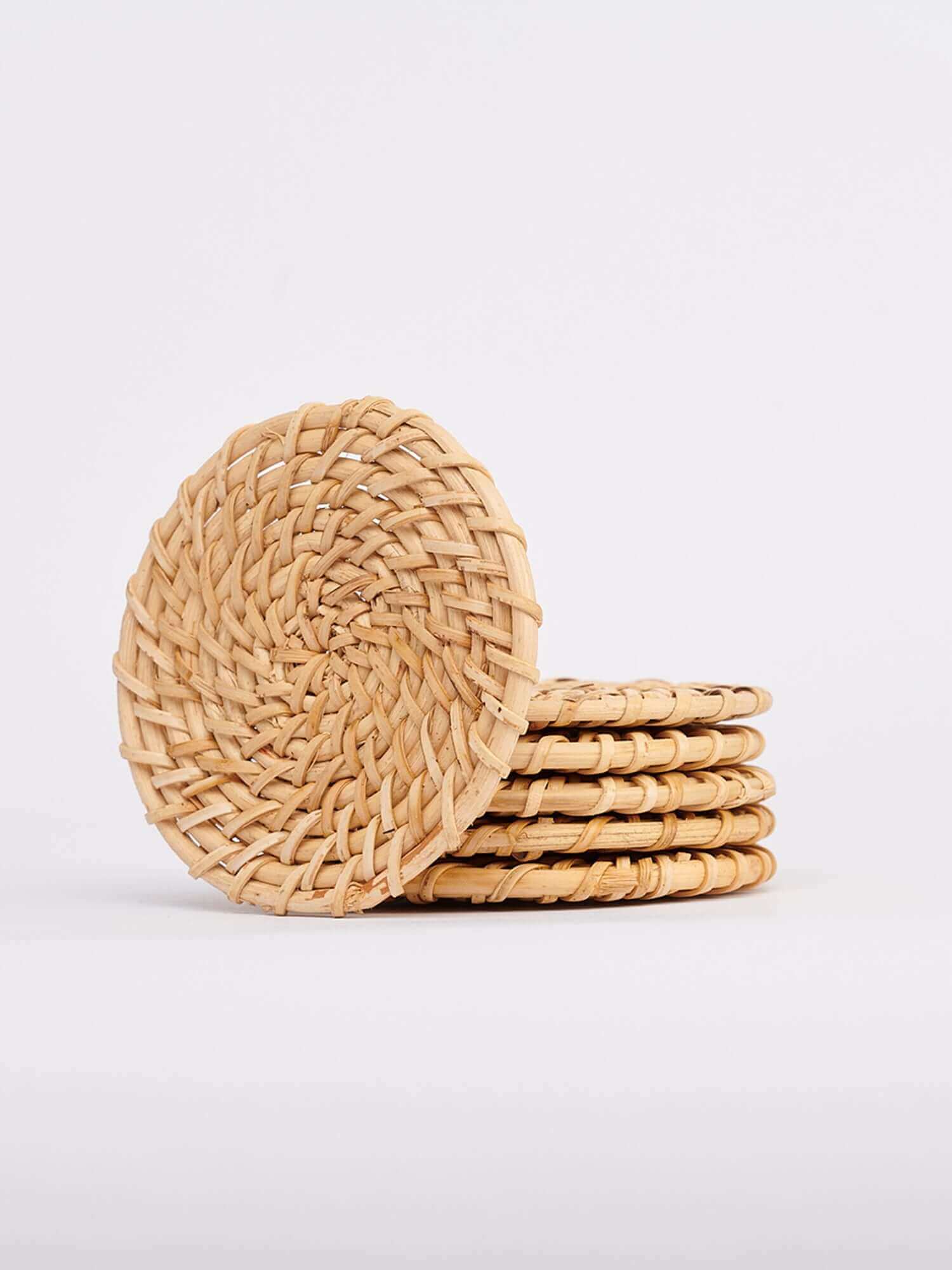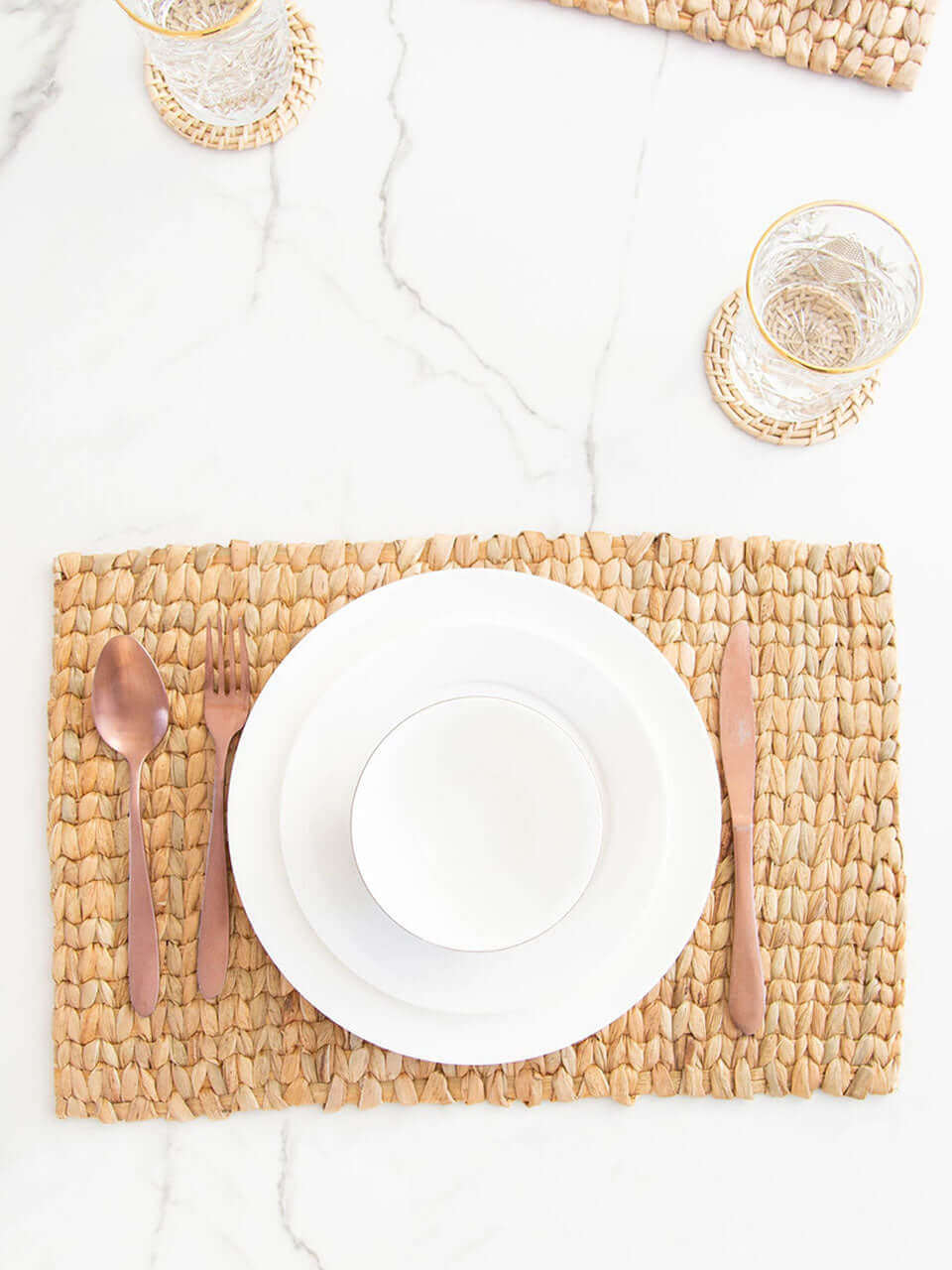 Product Details
The Kuno coasters have been handwoven from strips of rattan, a climbing palm from the tropical forests of South East Asia. These coasters have been handmade by craftsmen in the state of Assam in North-East India. Rattan is one of the most valuable replacements of timber. With its high resistance to environmental factors and high durability, rattan is one of the perfect natural materials for household products.
Why Choose Kuno Cane Coasters?
Sustainable Material - Crafted from 100% natural and sustainable rattan material, our cane coasters are a planet-friendly choice for your home.
Handmade by Skilled Artisans - Each coaster is carefully handwoven by skilled artisans using traditional zero-energy techniques, resulting in unique and one-of-a-kind pieces.
Natural Elegance - The natural texture and color of the cane add a touch of elegance to any living room or dining room décor.
Biodegradable and Durable - Our cane coasters are both biodegradable and durable, and will weather environmental conditions superbly.
Easy to Clean- Rattan is washable and easy to clean.
Ethical Manufacturing - Our cane products are ethically made, providing fair compensation for the artisans and using manufacturing practices that do not harm animals or the environment.
Product Information
We Give Back
Shipping & Return